Selling a caravan can be an overwhelming task, especially if you're unsure where to begin. But fear not! In this comprehensive guide, we will walk you through the various ways to sell your caravan and provide you with valuable tips and tricks to ensure a successful and profitable sale. From choosing the right time to sell to avoiding scams, we've got you covered.
Determine the Perfect Time to Sell Your Caravan
Choosing the right time to sell your caravan can significantly impact your chances of finding a buyer quickly and getting the best price. While spring is often considered an ideal time to sell, as people start planning their holidays, there are other factors to consider. Stock levels, new models, and specific shapes or layouts can also influence the demand for caravans.
To determine the perfect time to sell, consider the market trends and analyze the interest in your particular make and model. Keep an eye on local markets, online adverts, websites, and even newspapers for pricing comparisons. By understanding the second-hand market and considering the age, specifications, and any damage to your caravan, you can set a realistic and competitive price.
Where to Sell Your Caravan: Exploring Your Options
With the advent of technology, there are now numerous avenues to sell your caravan. Let's explore some of the most popular options:
Contacting a reputable caravan dealer is another viable option. Research local dealerships and gather quotes to determine the potential value they offer for your caravan. See our article on selling your caravan on consignment. 
Caravan Sales: The Complete Solution
Caravan Sales
offers a range of services to help you get the best price for your caravan. With advertising systems and a network of dealers, Caravan Sales streamline the selling process. Visit our
List My Caravan
page to plug in your caravan details and explore your options.
Tips to Maximize Your Caravan's Appeal
Now that you know where to sell, let's focus on preparing your caravan to make a lasting impression on potential buyers. These tips will help you maximize your caravan's appeal and increase your chances of a successful sale.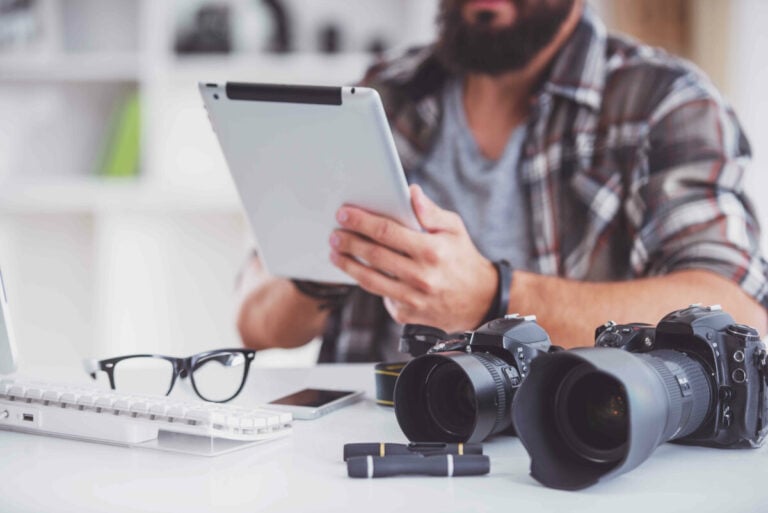 Photograph Your Caravan Professionally
High-quality images are crucial when selling any product, and caravans are no exception. Use a smartphone or basic camera to capture your caravan's best angles. Ensure the lighting is optimal by turning on all the lights and opening doors and windows. Midday offers the best natural light, even indoors.

Upload plenty of photos to showcase your caravan from various angles. If the selling site allows for multiple images, take advantage of it. Additionally, consider creating a short video that highlights your caravan's features and condition. A well-made video can be an invaluable selling tool.
Clean Your Caravan Thoroughly
First impressions matter, so make sure your caravan is sparkling clean. Consider investing in a professional detailing service or spending some time cleaning it yourself. Pay attention to every nook and cranny, ensuring that everything works smoothly. Use products like DampRid to absorb moisture and keep the interior fresh.

Gather receipts for any maintenance or repairs you've conducted and organize them in a file. These documents can provide reassurance to potential buyers about the care and maintenance of the caravan.
Arranging Viewings: Safety First
Once you've attracted potential buyers, it's essential to prioritize safety during viewings. Here are some tips to ensure a secure and smooth process:
Arrange Viewings on Your Terms
Always arrange viewings at your home or the location where the caravan is stored. Avoid meeting buyers at unfamiliar or remote locations. Request their contact details, such as a phone number and home address, before the viewing. Genuine buyers should have no issue providing this information.
Be Present During the Viewing
Never leave the buyer alone with your caravan, even if they seem genuinely interested. Accidental damage or vandalism can occur, and it's crucial to supervise the process. Accompany the buyer on any test drive, ensuring they have a valid license and insurance.
Avoiding Scams : Stay Vigilant
Unfortunately, scams exist in every industry, and the caravan market is no exception. Stay vigilant and follow these tips to avoid falling victim to scams:
Selling your caravan can be a smooth and successful process if you follow these tips and remain cautious throughout the journey. By choosing the right time to sell, exploring various selling platforms, presenting your caravan in the best possible light, and prioritising safety, you can maximise your chances of finding a buyer and getting the best price. Trust Caravanly to provide you with a comprehensive solution tailored to your needs. Start the selling process today by visiting our
List My Caravan
page.